HUMAN INSTINCT
A downloadable game for Windows and macOS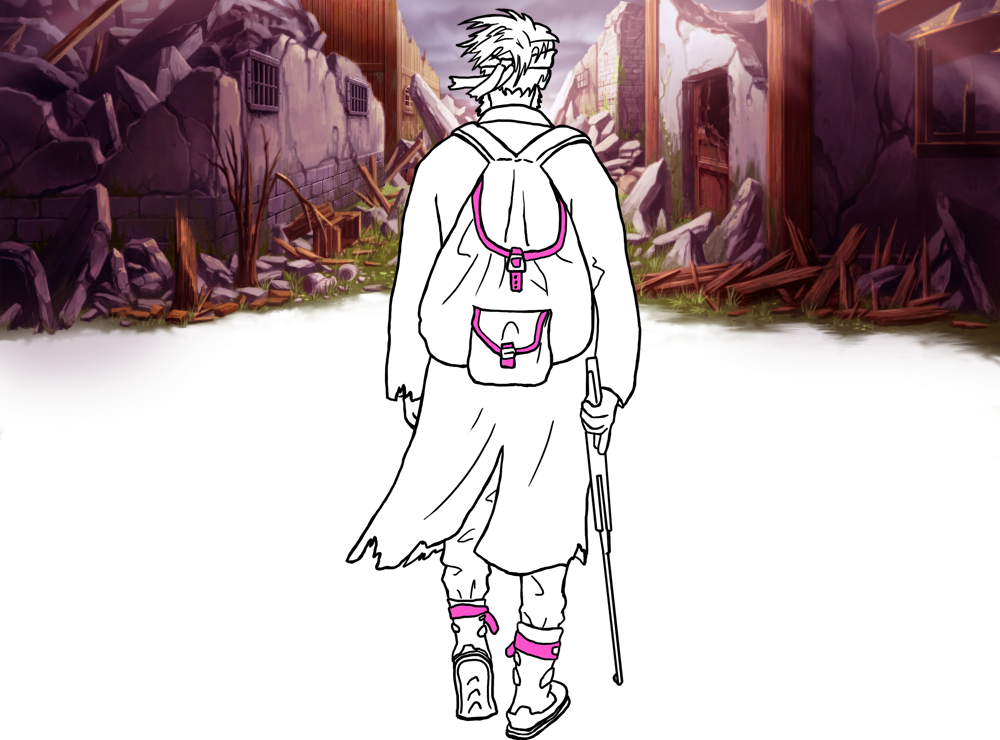 Story:
Nick lives in a post-apocalyptic world where microchips, used long time ago, caused most of the world's population to degrade, lowering their consciousness to basic human instincts. Our hero also has a chip, but it malfunctioned and now constantly deletes parts of his memory, forcing him to write down everything he did in past, not to forget. But one day, during one of his exploration missions, he finds a mysterious robotic creature that could possibly help him with the problem, but at what cost?
Goal:
Get rid of the chip inside Nick (overall story goal)
Defeat all bosses
Eliminate all of the strongholds in the city
Enhance your skills (for example, slash skill will do more damage as player's level increases)
Survive
What player can do:
Walk or run around the city looking for survivors (they can give side quests)
Get to know the character's story (Accessed from journal)
Eliminate outposts/enemies in them (Battle)
Collect items
Review notes in journal
Solve puzzles
Mechanics
WASD- move around
Shift - run
E - interact
Mouse directional keys to change equipment
Keys 1,2,3 are responsible for using skills (they can also be clicked with a mouse)
Specifications:
2D adventure game with elements of survival
Gameplay mode: adventure, exploration + combat
Genre: Adventure game with elements of action
Comments
Log in with itch.io to leave a comment.
Entering the old abandoned building gives me a failiure to load error on the Fog.png file. (Mac version)